the halogen bulbs are one of the most widely used bulbs used in the whole world for its affordability and output factor.its also very very robust.if your voltage is limited to 16 volts and you dont expose it to water(some of the newer bulbs can even withstand water spary like phillips xtream power) it will run for a really loooooooooooong time.i still remember of those old says that our elders used to say.old day incandacent bulb of cars and bikes were very prone to fuse just in case from any cause,vibration,water,low/hi voltage,usage of flash feture you name it.things were and still is diff with halogen bulb.
here is a picture of most widely used halogen bulb,its called h4,having twin beam capability.
the biggest plus point of halogen bulb is it s avialable just about anywhere.other plus are……
CAN BE USED AS A HIGH BEAM FLASHER TO CAUTION ON COMING TRAFFIC,the bulb reacts in seconds and reaches the full operational state in seconds.
NO EXTRA CONVERTER OR WIRING NEEDED,if the wires are appropriate to the bulbs ratings its just a plug play.
ITS FULLY LEGAL IF ONE USES THE OEM BULB RATINGS!!!using higher watt bulb then oem is not legal!
ALMOST ALL MECHANIC CAN CHANGE A FUSED BULB.
CAN MODIFY ITS CONSUMPTION AND DROP THE AMPERE RATING OF IT WHEN THE VOLTAGE DROPS-this helps to run the bulb longer time in a failing charging situation then hids,in simple words the battery can push a bit more while not charge while its on halogens while the charging is not there.
WHITE LOOK ALSO AVAILABLE,THOUGH IT CUTS OFF THE LIGHT AS ITS A BLUE COATING ON THE BULB WHICH REDUCES THE ACTUAL LIGHT.
so as halogen is still the most widly used bulb ,we should have a solid idea about how to use it.
a 55/60 watt h4 halogen bulb from a reputed brand is more then enough.varoius brands are in the market for this,few good are
phillips
osram
halonix.
now price varies from 50 inr to 1500inr!!we need to know some imp things as our heard earned money dosent get looted away.
brands like phillips and osram make some exclusive bulbs namely
xtream power/blue vision/silverstar/nightbreaker etc.these bulbs are priced from 500~1500 for a pair.i have used personally extensevly the phillips and osram .
i tested them extensivly and i came to one conclusion.DONT WEAST YOUR MONEY ON THEM.they are good no doubt but not as good as they claim.the increase is max 10~15 percent which in this range is simply not visible that much.but yes they are very well made ,err,not the osram night breaker though.it s ahving a tendency to get fused very early specially if used on ac.on the other hand the phillips x tream power is a bit better in terms of light and many many fold better in terms of reliability.i have a pair still workin for past2 years,tiptop.
so waht bulb you should get??
IF YOU NEED 55/60———–
good question ,,,go to any service centre of car and buy there oem bulbs pack.they come in white pack in a pair.these are at least 90 percent good of xtream power(personally tested of maruti,tata,mahindra).
IF YOU NEED A GOOD 35 WATT—–
according to our very own hunky,the admin of the site ,the oem bulb of pulsar 200 is very good,much much better then other stuff.made by halonix.
if you need a h7 55watt for your p 220 or ninja.–
the bajaj p 220 already using the best h7 bulb made by halonix,no direct upgread.though as the bulb is coated by a blue coating some lumen are def lost.if you can find a good oem 55 watt h7 of tata or fiat car with clear glass it will give more lumen output.other wise the h7 80 watt bulbs are avl in the market.
should you use them in pulsar 220 or ninja?well its a trail and error.
SEE,THE REFLECTORS ARE MENT TO TAKE THE HEAT OF 55 WATT BULBS AS THE SAME WAY MOST OF THE INDIAN BIKE REFLECTORS ARE MENT TO TAKE 35 WATT.BUT WE ARE USING 55/60 BULBS TIP TOP,NO PROBS.ALSO MANY OF THE CAR OWNERS USE 90/100 BULBS ON THERE OEM REFLECTORS WHICH ARE RATED FOR 55/60.SO YOU SEE THERE IS A MARGIN OF EXTRALOAD CAN BE GIVEN IN ANY PRODUCT. so its upto you you will use it or not.the light will def better.and the system can manage them if you change the pilot bulbs to leds.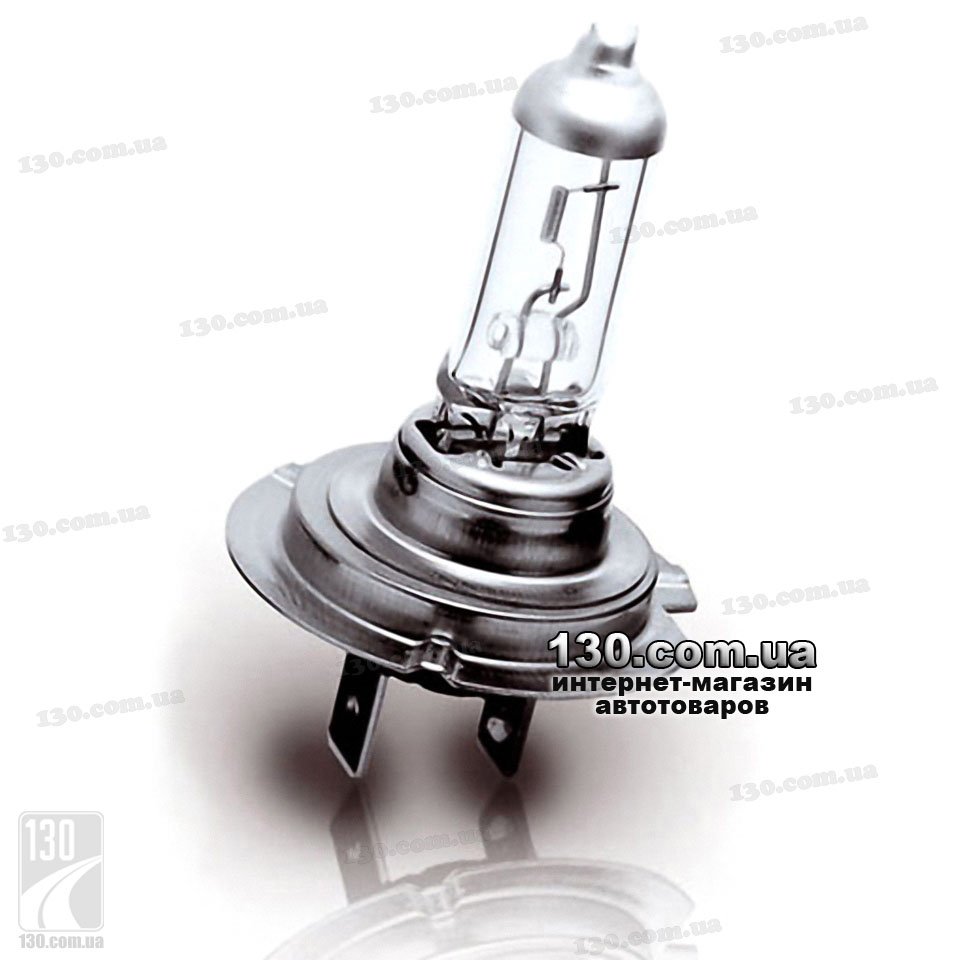 if you need 90/100 bulb———–
Phillips premium and Phillips rally is the answer…..
IF YOU NEED(YOUR BIKE) ?? NEED 130/100 WATT BULB……
donot go for local made bulbs ,these bulbs are worse in case of heat and no extra light then 90/100 bulbs.if you can use 130/100 then there are only 2 player in the market.mind these emit a huge amount of heat and light also.these lights are per as HIDS!!yes you heard right.thease will def require a relay and high gauge wires and a robust alternator to work with.not at all ok for city use.only very few bikes can pull these type of load in india.
they are…..
karizma
ninja 250
zmr.
A MODDED COILED BIKE
but mind this they will def burn your reflector so u need to think of an other glass type setup…